This CD Will Always Keep My Husband Talking To Me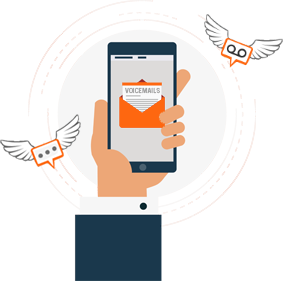 April 16th, 2014 I came home from my daughter. The house was quiet except for the dogs who were very anxious. The cats were acting funny. I called his name quite a few times. I found him on the bedroom floor, he was gone. He was only 54, we were getting closer to retirement and had plans, and places to go. I am devastated and still am. I had lots of pictures of him, which I had to go through for the funeral home dvd, but I longed for his voice, calling me name, telling me about his day.

I could not bear another 'never again' will I hear his voice. Then I remembered voice mails from my phone. There he was talking to me, just every day talk and saying my name. But the phone company drops messages after time. I had a panic attack, I could not lose these. After researching how to copy them, use a tape recorder to the phone, that didn't sound very good. There were so many suggestions on the internet. I found Voicemails Forever contacted them, and they made beautiful recordings of my husband, clear, perfect volume, and very quickly I received an email from them with all the messages. Then my CD arrived in the mail. You think you will always remember the sound of a loved ones voice, and you do somewhat, but it gets harder and harder to remember. This beautiful CD will always keep my husband talking to me, there are many days when it's all I need to get going.

This service will keep your loved one close, and the kindness and real care that Richard shows tells you they know that what they are doing is comforting and priceless.