A Facebook Voicemail Tribute To My Wife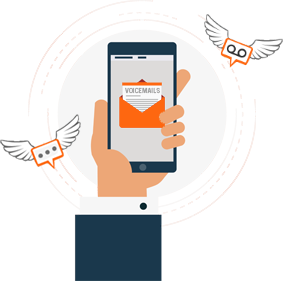 My loving wife of eleven (11) years passed away on 1/4/2014 in her sleep, and I searched high and low for a fitting tribute or testimonial to her life that I could share with her friends and family on Facebook so everyone could remember her by. At that time I was in a very vulnerable position as she had recently passed away, so the thoughts and images of her were still very fresh in my mind.

My search, though frustrating, led me to Voicemails Forever. It was through Voicemails Forever that I was able to get her voicemail message from my landline transferred to the Voicemails Forever voicemail system and, ultimately, transferred to Facebook where not only me, but her friends and family could get one last listen to her sweet and beautiful voice. Everyone was impressed by how it was done using the Voicemails Forever system. It was better than I had anticipated. It was very touching to hear her voice once again, more so when I visited a friend's house and played back the recording for her and her husband, to see the tears that ran down the faces of both of them and to hear his wife say that it was like she was still hear with us. Very touching, indeed.