My Sisters Voicemails Saved Gratefully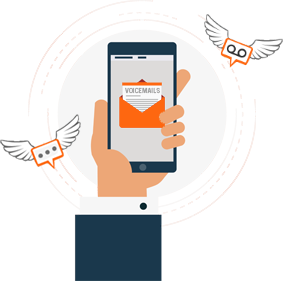 July 1st, 2013 changed my life forever, with NO signs or warning, my sister, at the VERY young age of 50 was diagnosed with brain cancer. Being my VERY BEST friend and my only sister, my life was committed to her to see her thru this tragedy. Sadly, my sister lost her battle within 3 months dying September 27, 2013. It was such a FAST and unexpected loss, who would've thought about video taping, saving voice mails anything to remember her not realizing just how quick we would lose her.

I happened to read a story in the paper about a family who lost their FB page due after their daughters death and had NO way of retrieving any of the information. The thought of Julie's page as well as ANY and ALL ways of being able to hear her voice shot thru my mind and panic set it. I frantically started research, asking friends, how do I save all of these things? I found Voicemails Forever and immediately without looking anywhere else signed up for their program. My mind was still foggy and dealing with my grief as well as being technically challenged, so I signed up and then what? I had no clue what to do. Their steps to download the few I had were easy to do. I ended up downloading them all with very few questions. The few questions I had, they answered their phone, and jumped right in to help.

From the time I knew they were safe and secure, I seriously felt a HUGE weight off my shoulders, and breathed a big sigh of relief. Life is precious, voices are even more important not knowing when your life here is complete. VERY, VERY grateful to Voicemails Forever.