How To Edit A Voicemail Message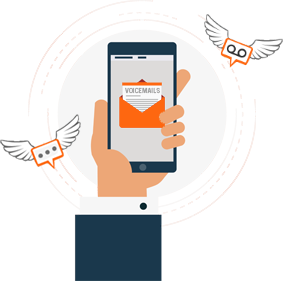 What you'll need:

A Voicemails Forever Account
Any internet connected device, laptop or tablet

Quick Overview Of Steps:

Record your voicemail using a Voicemails Forever account.
Login to the online Voicemails Forever dashboard with your PIN and Password.
Find the recorded Voicemail and click Details and then Edit Recording.
Use the Edit Recording tool to highlight selections of your Voicemail Session and save.

In Depth Tutorial:

Voicemails Forever makes editing a voicemail easy and quick. Each edit will become its own mp3 file for sharing or download. This tutorial will guide you through the process.

Use Voicemails Forever to record the voicemails from your carrier voicemail box.

How To Record Voicemails From A Smart Phone

How To Record A Voicemail From Your Landline Or Office Voicemailbox

After you have completed the voicemail recording session, you can now listen, share and download your recorded voicemails. From the www.VoicemailsForever.com website, login to the online dashboard with your PIN and Password.

From the home screen of the online dashboard, find the recorded voicemail you wish to edit and click the Details button and then click Edit.

This following screenshot will provide an overview of how the Voicemails Forever editor works.

Clicking Save As New Recording will make the edited voicemail appear in the Voicemail Call Log in a beige box right under the original voicemail and include an "Edited" tag.