This Mother's Day, Voicemails Forever asked you to express love for the mom in your life by leaving her a special voicemail.
The winner received a bundle of flowers delivered straight to mom's door on the big day itself. This is the story of that winner and the amazing series of events that followed:
When we first heard Megan's voicemail for Mom, we were deeply moved. In it, she gives a heartfelt outpouring of love for her mom, who she says supported her through a difficult time. The voicemail is raw and powerful, but more than anything it's beautiful and illustrates perfectly how deep our love can be for the special people in our lives.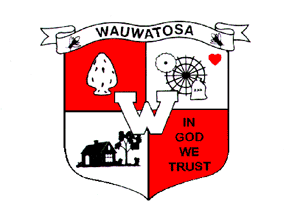 We selected Megan as the winner with the hopes that a beautiful bouquet of flowers would be just the sort of thing she and her mother would love on Mother's Day. However, the story got even more interesting when we contacted her for the address to send the flowers to. Megan gave us her Mom Kathleen's address in Wauwatosa Wisconsin.
Sounding familiar, we asked Bill, a key member of the Voicemails Forever team also originally from Wisconsin, if he was familiar with the address.  Well wouldn't ya know- Kathleen's house was right around the corner from our very own Bill's!  So instead of the flowers being delivered by an anonymous florist, Kathleen was treated to a special hand delivery from a member of the Voicemails Forever team (kind of like Voicemail Valet!)
The icing on the cake? Megan — the daughter — happened to be at her mom's house the moment Bill arrived with the flowers. They smiled and laughed, and we hope they had an extra special Mother's Day.
Thank you to Megan, Kathleen and to all of the Voicemails Forever fans who left a voicemail for their mom. But most of all — thanks to all the moms in the world for their boundless love. We love you, moms.
Voicemails Forever